Best abstract pitch and poster at ESCAIDE 2021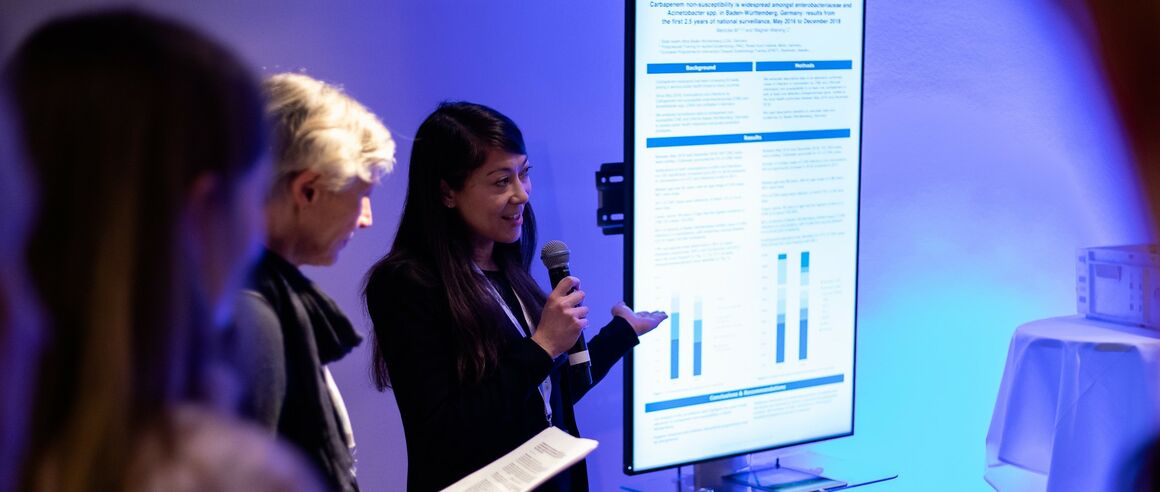 Abstracts selected for ESCAIDE were presented as either oral abstract pitches or posters, which were displayed on the online platform and discussed further in fireside sessions or poster tours during the conference.
After each session, participants were invited to vote for their favourite abstract pitch or poster presented, and those with the most votes overall were announced as the winners by ECDC Director, Andrea Ammon, during the closing ceremony
110 posters were presented across 22 poster tour sessions, and 55 abstract pitches were presented across 11 fireside sessions, so this is a fantastic achievement.
Best abstract pitch
Factors associated with an outbreak of COVID-19 in oilfield workers, Kazakhstan, June-September 2020
Presented by Ryszhan Taubayeva, US CDC Central Asia Field Epidemiology Training Programme, Kazakhstan, in the fireside session: COVID-19 Field Epidemiology.
Best poster
Enhanced surveillance of COVID-19 in secondary care in Europe: a tale of two waves
Presented by Heather Mutch, Public Health Scotland, in the poster tour: Respiratory viruses: surveillance