Interview with Ryzshan Taubayeva
Ryzshan Taubayeva was the presenter of the winner for best abstract at ESCAIDE 2021, Factors associated with an outbreak of COVID-19 in oilfield workers, Kazakhstan, June-September 2020.
We asked Ryszhan some questions about the team behind the abstract and their work.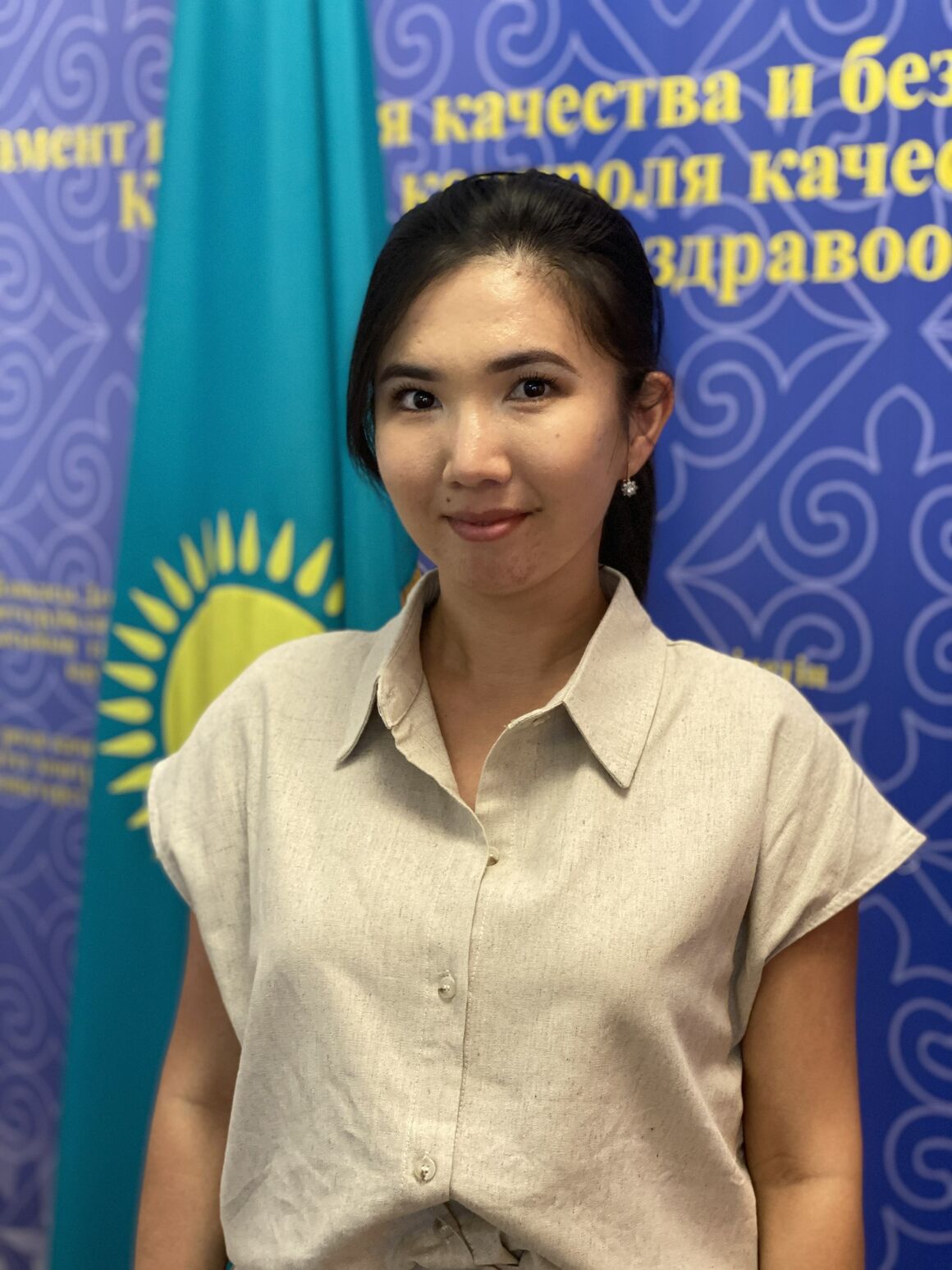 Tell us a little about yourself, your interests and career
I am an epidemiologist that specializes in prevention and control of infectious and non-infectious diseases, as well as in monitoring air, soil, and water quality. I am from Kazakhstan and completed my undergraduate degree in Public Health in 2013 at the Asfendiyarov Kazakh National Medical University. In 2018, I was selected for and began the advanced two-year Field Epidemiology Training Program for the Central Asia Region in Almaty, Kazakhstan supported by the Committee of Sanitary and Epidemiological Control of the Ministry of Healthcare of the Republic of Kazakhstan, and the U.S. Centers for Disease Control and Prevention (CDC).
Since 2013, I've been working at the Atyrau Region Branch of the Kazakhstani Committee for Sanitary and Epidemiologic Control. Currently, I am the head of the Department of Communal Facilities. In this capacity, I have conducted investigations and developed prevention recommendations in hotspots of infectious diseases and poisonings, including tuberculosis, viral hepatitis, measles, enteric diseases, meningococcal disease, and coronavirus. During the COVID-19 pandemic, I have been part of a team tasked with mitigation strategies in the region of Atyrau. I have given several presentations for the general population, media briefings, and workshops for healthcare providers.
How did this study come about?
Atyrau region is situated on the oil-rich Caspian Depression and is an important hub for the energy sector. The Tengizchevroil (TCO) Tengiz field in Atyrau is the sixth largest oil field in the world and is operated by the limited liability partnership between four international companies and a national company. Despite adoption of mitigation measures for COVID-19, outbreaks continued to occur at the 34% (32/94) TCO shift camps. One of the TCO co-owners, Chevron, requested support from the CDC to investigate determinants of SARS-CoV-2 transmission and recommend targeted control measures.
Have you presented your work to the oil fields? Have any measures been taken as a result to reduce the spread?
The investigation team worked with the oil company to identify sources of ongoing transmission and to develop strategies for protecting this essential worker population against COVID-19. Key recommendations made by the investigation team were adopted by the company including a use of multilayered approach to behavioral, administrative and environmental interventions. The company is tailoring communication messages that are empathetic, that amplify personal responsibility and responsibility to protect others by wearing masks correctly. Also unvaccinated workers quarantine for at least 7 days if a diagnostic specimen tests negative and if no symptoms were reported during daily monitoring.
Do outbreaks in oil field camps continue to be an issue?
The study was conducted prior to availability of COVID-19 vaccines. After the investigation additional layered mitigation strategies were adopted, and camps had a reduction in COVID-19 cases.  In late 2020, vaccines became available in the country and companies began to provide vaccines to their workers, about 90% of workers have been vaccinated, and COVID-19 incidence has remained low.
Are there any aspects of the research that you would like to highlight in more detail here?
Our study provides additional evidence of the importance of using a layered approach to mitigate spread of SARS-CoV-2. The study demonstrates that COVID-19 outbreaks may still occur in settings with mitigation practices in place. Collaboration with local public health specialists and adoption of a combination of behavioral, environmental or administrative mitigation measures can help ensure a safe COVID-19 free workplace. As SARS-CoV-2 evolves and new variants continue to emerge, employers of critical infrastructure workers should remain vigilant, monitoring community and workplace transmission, and be prepared for quick implementation of multiple prevention.