Call for late breaker abstracts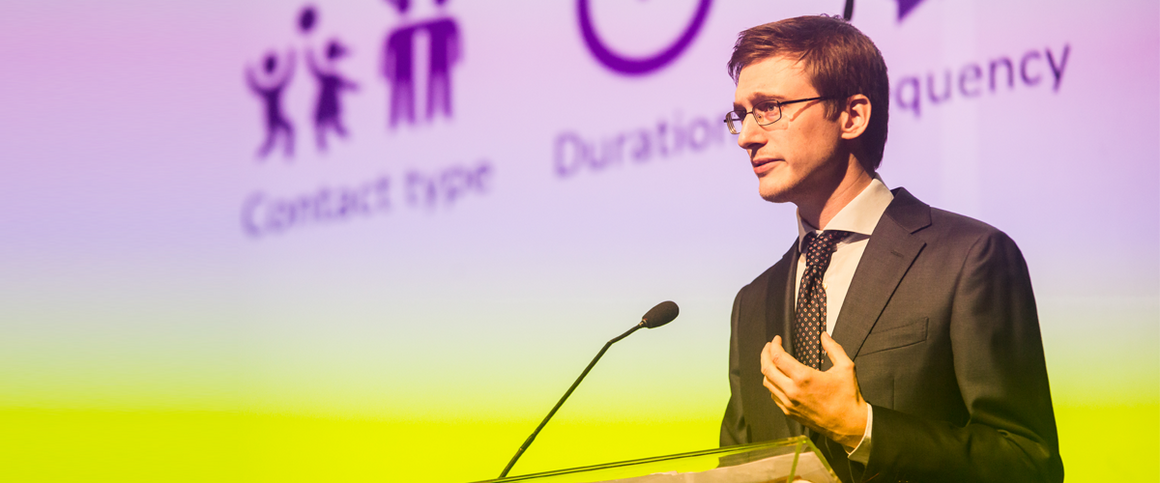 Late breaker abstracts
The call for late breaker abstracts closed on 18 September 2019 . Decisions will be sent out to authors in early October.
On the late breaker submission process:
Abstracts may only be submitted online through the ESCAIDE booking site. Abstracts submitted via fax or email are not accepted.
1) Late breaker abstracts may be eligible for both oral and poster presentation at the conference. To be eligible, the abstract must fulfil all the following criteria:
i) a) report on acute urgent public health problems OR b) contain novel, surprising findings; AND
ii) report data or information that was unavailable before the deadline for submission in the general call for abstracts for ESCAIDE (8 May 2019); AND
iii) have not been published before.
2) Abstracts submitted for the regular program, but were rejected, are not eligible for consideration as late breaker abstracts unless they were rejected because critical data were not yet available.
3) The abstract submission system on the ESCAIDE website will open for the duration of the late breakers' call. Authors will be able to submit abstracts directly into the system. The abstract structure remains the same as the main ESCAIDE abstract call, see Submission guidelines.
4) The review process of late breakers are two-step: 
Step 1 is for checking the eligibility of the abstract for consideration as a late breaker; see the criteria under point 1 above.
Step 2 is the review of the submitted abstracts, according to the process and criteria used for 'regular' abstract; see Reviewer guidelines (to be published soon).
Both steps are carried out by the ESCAIDE Scientific Committee. Each abstract is reviewed independently by three Scientific Committee members. Placement of late breaker abstracts into the ESCAIDE programme will be decided by the Scientific Committee based on programme capacity and overall quality of the abstract submissions.
Abstract review and selection process​
All abstracts are reviewed independently following a set of selection criteria. For more information please refer to the:
Aims and Eligibility​
ESCAIDE abstracts should contain original material from recent work that is not yet in the public domain. The ESCAIDE Scientific Committee has made the following statement on acceptance of published work to guide authors: 
'The ESCAIDE conference encourages work that introduces new ideas, research and understanding to the field. The conference focuses on infectious diseases where outbreak events are unforeseen and happen quickly, and the presentation of emerging threats and prevention tools are key components. Hence, abstracts should address work that is relevant, interesting and topical. 
As a principle, ESCAIDE abstracts should contain original material from recent work that is not yet in the public domain. To support this principle, the ESCAIDE peer review process includes criteria such as relevance, immediacy and originality of the work. There are circumstances where an abstract addressing work already in the public domain retains public health value for ESCAIDE audiences, such as an elaborated assessment of a recent outbreak that has initially been published as a 'rapid communication'. However, in general, abstracts of published work are discouraged; they risk scoring negatively in the peer review, and hence being rejected for the conference programme'
List of topics
When submitting an abstract, the author should choose one topic from the disease groups and one topic from the health functions which best match the content of the abstract.
2019 Disease groups:
Antimicrobial resistance
Healthcare-associated infections
Emerging and vector-borne diseases
Food- and waterborne diseases and zoonoses
Influenza and other respiratory viruses
HIV, sexually transmitted infections and viral hepatitis
Tuberculosis and other respiratory diseases (excluding viruses)
Vaccine-preventable diseases
2019 Health functions:
Burden of disease
Field epidemiology (e.g. outbreak investigations)
Implementation science (e.g. integration of research findings and evidence into public health policy and practice; monitoring and evaluation of programmes) 
International health and migration
Microbiology
Modelling, bioinformatics and other biostatistical methods
Novel methods in epidemiology (e.g. digital disease detection, e-health)
Novel methods in microbiology (e.g. new diagnostic tools)
Preparedness (e.g. preparedness planning, simulation exercises, after action reviews)
Surveillance
Toolkits
Abstract submission process​
Abstracts may be submitted online only by visiting the ESCAIDE Abstract submission site. Abstracts submitted via fax or email will not be accepted.
For more information please refer to the 'Guidelines for Abstract Submission'
Main call for abstracts 2019 
The call for abstracts for ESCAIDE 2019 is now closed.
Decisions on submitted abstracts have now been sent to all authors. If you have not received yours, please contact us at escaide.conference@ecdc.europa.eu
Page last updated
17 Jul 2019