EAN Prizes at ESCAIDE
About the EPIET Alumni Network prizes
The EPIET Alumni Network (EAN), in collaboration with ECDC, organises a photo contest open to all conference attendees. The submitted photos are exhibited during the ESCAIDE conference and the participants are invited to vote for the "best photo" during the conference.
The EAN also selects presentations at ESCAIDE, which are most effective in transmitting a public health message. This year, EAN will award the "best oral" presentation at ESCAIDE. This initiative started in 2010 on the occasion of the 15 years of EPIET. Since 2014, ECDC awards free registrations for the winners of the best oral and best poster presentations prizes for next year's ESCAIDE.
For more information and feedback contact: eanboard@gmail.com.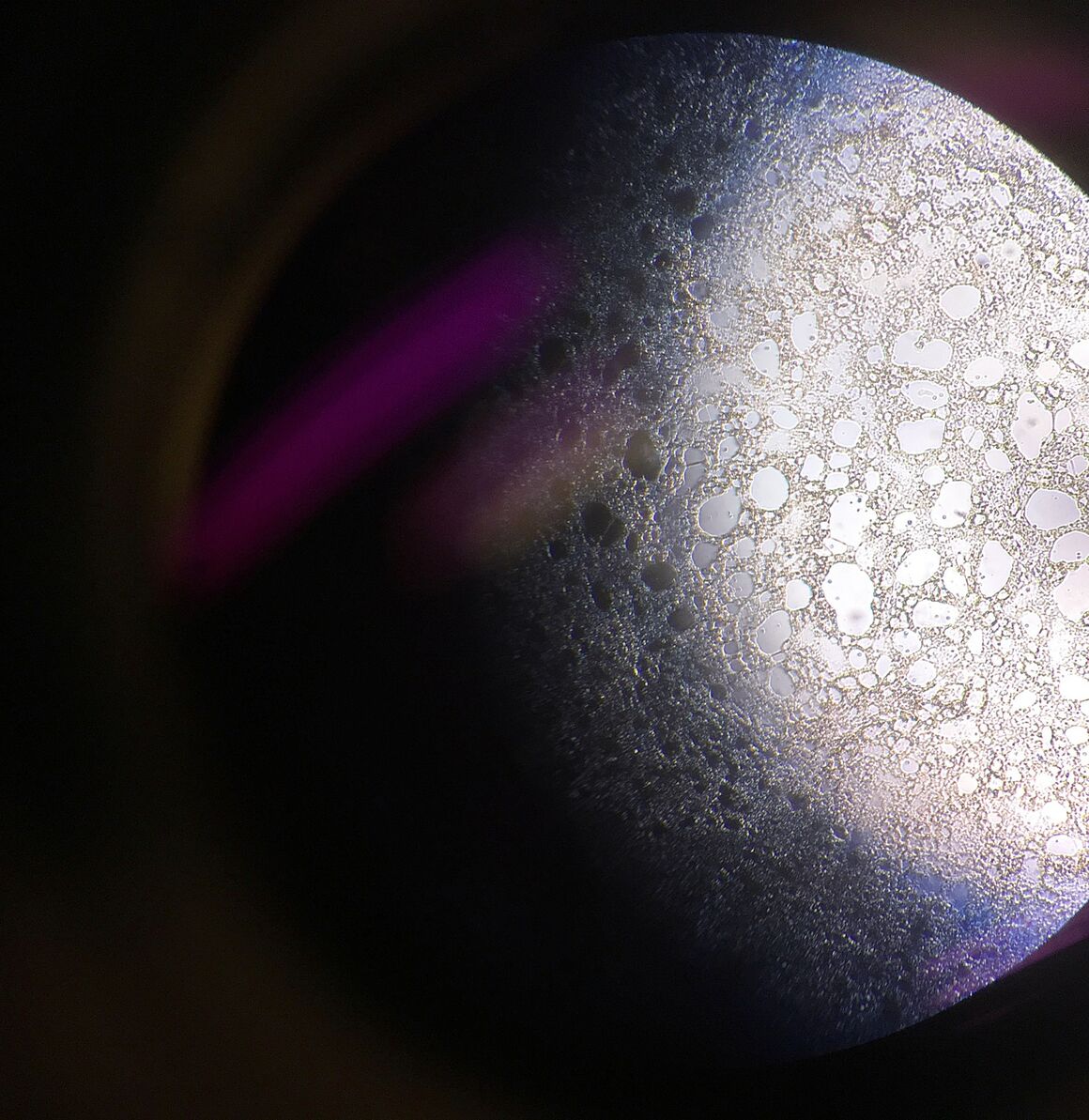 EAN Prize winners from ESCAIDE 2022
Best oral presentation
Oliver McManus, "Wastewater surveillance for SARS-CoV-2 closely mirrors incidence data: results from national surveillance in Denmark, October 2021-May 2022"
Photo contest
The winner of the 2022 EAN best photo contest is: "Planet Measles" by Marius Linkevicius, virology laboratory, THL, Helsinki, Finland
The photograph shows the destructive effects of measles virus on Vero/hSLAM cell line through an inverted microscope. In the field of vision, the camera flare created an eclipse effect, which made me think of celestial bodies of our solar system. The measles virus damaged cells reminded me of the lunar surface. That is how the planet Measles was born.
Runners up: 
2nd place: Corrado Minetti: "When field gives you sticks, make blood smears"
3rd place: Natalie Fischer: "On the road towards the endless sky"
EAN photo contest winner from ESCAIDE 2021
The winner of the 2021 EAN best photo contest was: "Time to say goodbye to my precious boots after many years in the field." Monsoon season in Cox's Bazar, Bangladesh, 2018 - by Laura Reques)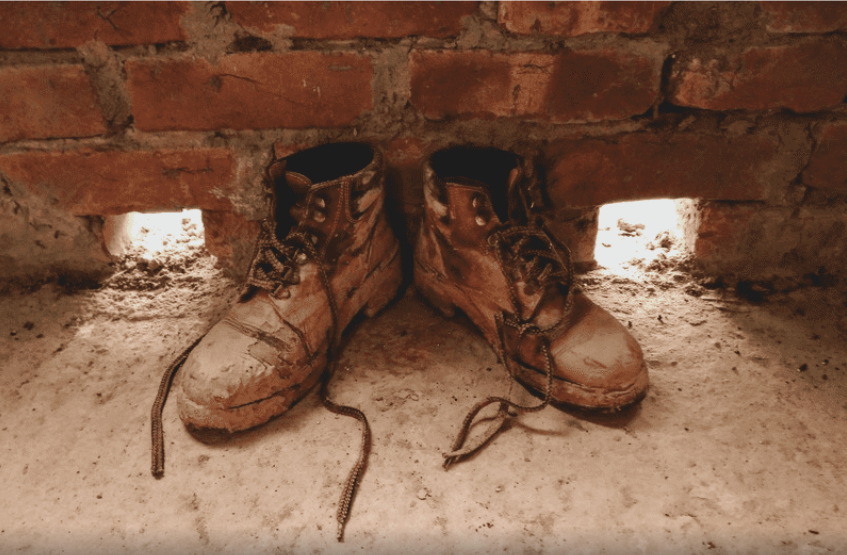 EAN Prize winners from ESCAIDE 2019
Best oral presentation
Joanna Nederby Öhd, "Lessons learned from the transmission chain of a measles outbreak in Stockholm County 2017"
Best poster presentation:
Ana Lúcia Figueiredo, "Norovirus outbreak on a Douro river cruise ship in 2019: successful pathogen detection despite hampered epidemiological investigation"
Photo contest
The winner of the 2019 EAN best photo contest is: "Boots" by Trent Herdman, Matineh Ebola Treatment Centre, Sierra Leone
Date of the photograph: 17/03/2015
Description: During my time working with the International Medical Corps and UK Med at the Ebola Treatment Centre in Makeni, I was struck by the way a safe and effective response to the disease was critically dependent upon the combination of a dedicated team and sufficient resources for infection control and clinical care. Seeing the daily accumulation of boots — meticulously cleaned after our time in the wards — made it clear to me that the lives of our patients and our colleagues depended upon materials, infrastructure, skill, and dedication. Making this a safe place to be cared for, or to deliver care, required the combined efforts of community volunteers and professionals from many disciplines, near and far, looking after each other.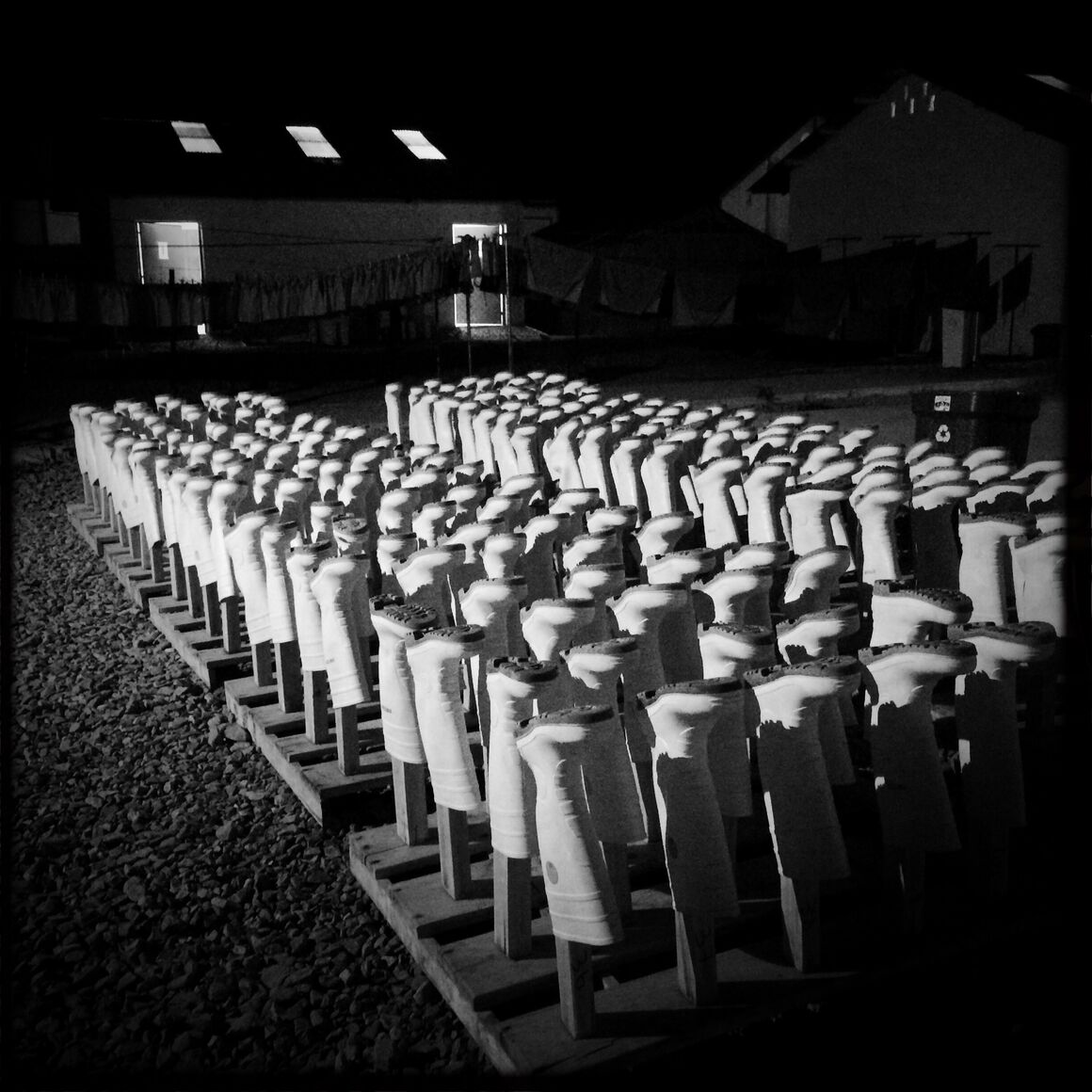 EAN Prize winners from ESCAIDE 2018
Best oral presentation
Lauriane Ramalli, "Evaluation of the seasonal human surveillance system for neuroinvasive West Nile virus infections in France: a surveillance system that does not meet its objective"
Best poster presentation:
Diogo F.P. Marques, "Outbreak of influenza B and group A streptococcal co-infection among international travellers on a coach tour of Scottish Highlands & Islands"
Photo contest
The winner of the 2018 EAN best photo contest is: "Trotz allem" ("Despite it all") by Lucia Reh, Majadahonda, Spain
Date of the photograph: 03/05/2018
Description:You don't need to go far to find pictures that move you. This flower was growing on the parking lot in front of my institute in Majadahonda. Its environment has been hostile and still it blossoms. It reminded me how badly we have been treating our world and despite it all, it persists. To me, this pictures serves as a reminder how much we have to lose if we do not take better care of our planet but also, that there is always hope.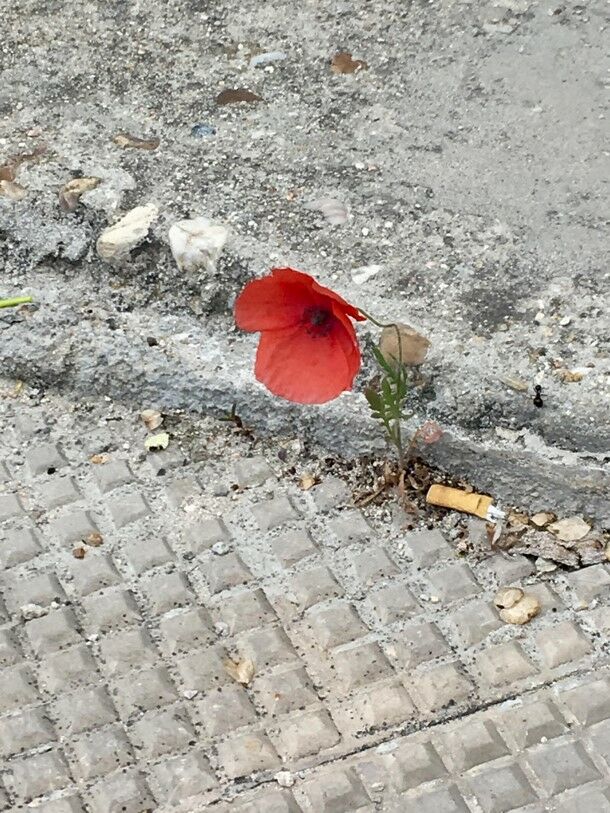 EAN Prize winners from ESCAIDE 2017
Best oral presentation
Ummulkhulthum Bajoga, "Acute flaccid paralysis surveillance – Kaduna State, Nigeria 2011-2015
Best poster presentation:
Ulrike Baum, "Interactive vaccination coverage maps – a multipurpose tool for programme monitoring and health system development"
Photo contest
The winner of the 2017 EAN best photo contest is: "The gathering" by Susana Monge, Assamale, Chad
Date of the photograph : 12/08/2017
Description: Implementing population-based surveys in remote rural areas poses serious challenges to fulfill ethical requirements, such as informed consent, voluntary participation or confidentiality. Reliance on locals to identify the households, the need for guides and translators, the willingness of village chiefs and community leaders to be involved and the expectation around the exotic visitors, often result in the survey being a social event.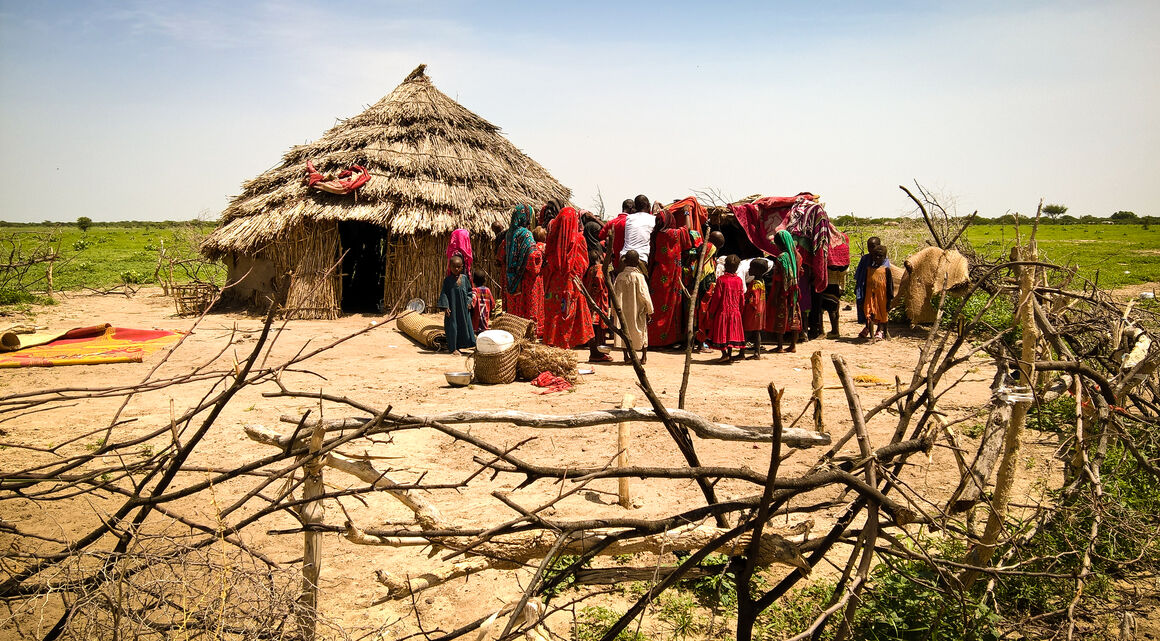 EAN Prize winners from ESCAIDE 2016
Best oral presentation:
Iro Evlampidou, "Refugees crisis in Europe: Health status, life experiences, and mental health problems of transiting refugees and migrants on the Balkan route in 2015"
Best posters:
Cornelia C.H. Wielders, "Prevalence of and determinants for carriage of extended-spectrum Beta-lactamase and pAmpC-producing enterobacteriacea in the general population in a livestock-dense area"
Lara Utsi, "Water cooler tank : Use of qualitative data in the investigation of a large norovirus outbreak"​
Agnes Hajdu, "The added value of participation in the newly launched European surveillance of Clostridium difficile infections : the case of Hungary"
Photo contest
The winner of the 2015 EAN best photo contest is: "Le suivi est fini - The Bridge of Freedom" by Laura Reques, Tamaransy, Boké, Guinea.
Date of the photograph : 31/07/2015
Description: The little M.,K.& A. live in Tamaransy, a humble Guinean village that has become famous for summing 20 Ebola cases in one week. They have spent almost two months of "cerclage" contemplating how the heavy tank of international cooperation left small droplets of hope (a sack of rice, a colored clothing, a foreign smile), and waiting for their Thermoflash shoot every morning. This is the last day of quarantine. They are excited to cross the river. I look at them in the distance, free and pure, their idols on their back, letting the fresh water droplets refresh their faces, and I hope that on the other side of the bridge they find the path to their dreams.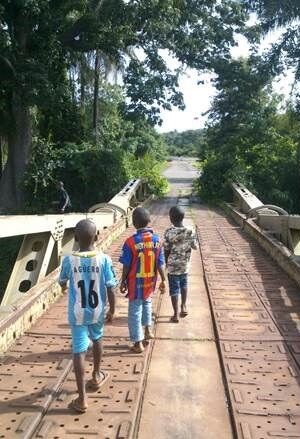 EAN Prize winners from ESCAIDE 2015
Best oral presentation & best poster 
Best oral presentation: Natasha Crowcroft, Public Health Ontario, Canada: A systematic review for the basic reproductive number for measles:  implications for measles'

Best poster:  Domino Determann, Erasmus MC: 'Future pandemics and vaccination: public opinion and attitudes across three European countries'
Photo contest
The winner of the 2015 EAN best photo contest is: 'Hand in Hand' by Alain Rakotoarisoa, Ministère de la Santé Publique, Madagascar.

Place: Antsirabe Madagascar

Description: Investigator and community worker walking hand in  hand on a bridge,crossing a river to carry out  investigations in a remote village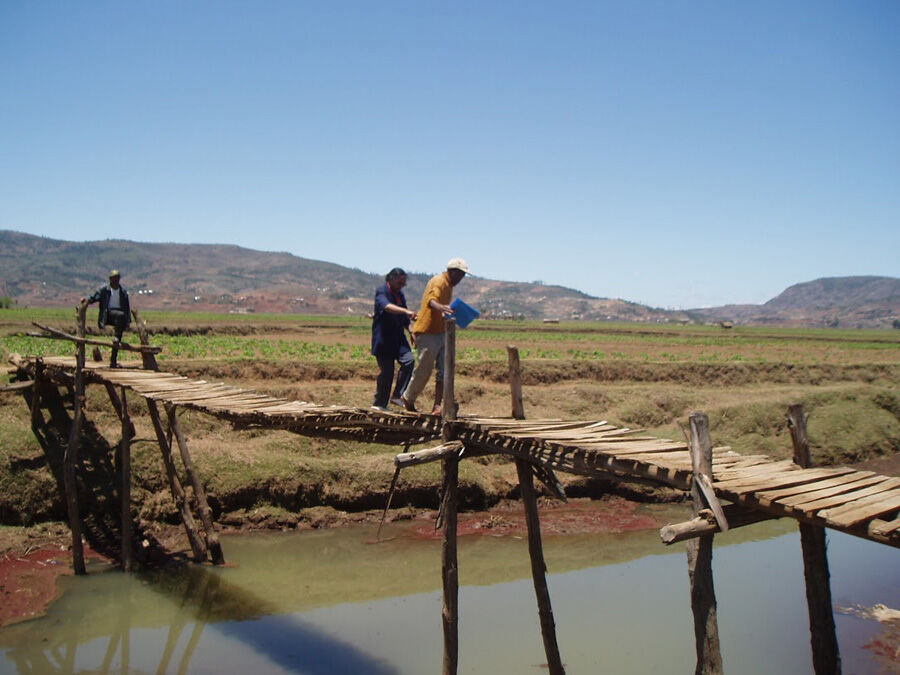 EAN Prize winners from ESCAIDE 2014  
Best oral presentation & best poster
Best oral presentation: Evaluating implementation of polio vaccination and stool screening among Syrian asylum seekers, Germany, 2013/2014, Nadine Zeitlmann.  
Best poster:  Effect of the pneumococcal conjugate vaccination programme on hospitalisation rates due to all-cause pneumonia and myringotomy with ventilation tube insertion, Ireland, 2005-2013, Margaret Fitzgerald.
Photo contest
The winner of the EAN best photo contest is the 'P(PE)raying Circle' by Nadine Zeitlmann.
Place: Ebola Treatment Unit, Monrovia, Liberia.
Description: A group of health care workers at the Ebola treatment unit at JFK Hospital in Monrovia Liberia who form a praying circle before entering the ward for their daily shift. For the purpose of recognizing each other, their first names are written on the PPE suit.