Registration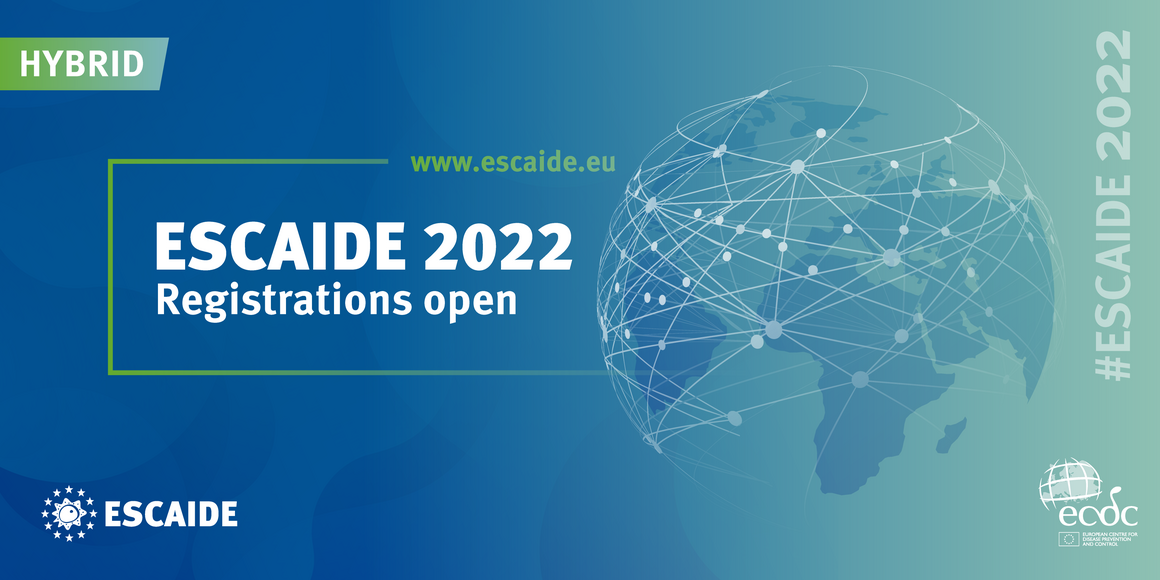 ESCAIDE 2022 is offered in a hybrid format to ensure inclusiveness and ease of participation from different countries with varying degrees of travelling limitations, and to contribute to environmental sustainability by reducing carbon footprints.
With that in mind, this year, we have limited the number of in-person attendees in Stockholm. However, to ensure the conference remains accessible for everyone who wishes to participate, the conference is also offered online with no deadline for registration.
You can still register to attend ESCAIDE 2022 online.
Online (remote) participation
There is no deadline to register for online participation.
Online participation will be confirmed instantly after the registration is submitted. Further instructions to attend the conference online will follow via email.
We remind you that participation to this event is free of charge, without any registration fee.
Information about attending can be found here.
Physical (in-person) participation
Physical registrations for ESCAIDE 2022 closed on 5 September 2022.
Thank you to all those who expressed their interest to attend ESCAIDE in-person. After registrations closed, ECDC conducted a screening process before confirming physical attendance. Given the reduced on-site capacity this year, ESCAIDE reserved the right to prioritise registrations to ensure geographical balance and fair representation of all stakeholder groups in the audience. In-person attendance was automatically confirmed if you had been officially invited by ECDC, or if you are an abstract presenter (online-only posters not included). 
Confirmation of physical attendance: those who registered to attend in-person should have received an email to either confirm or reject their physical attendance to the conference (on Friday 16 September). If you did not receive an email please get in touch with us at escaide.conference@ecdc.europa.eu. Those who did not have their physical attendance confirmed will automatically have their registration switched to online.
If your in-person attendance was confirmed, but you are unable to come, we would appreciate for you to let us know by email (escaide.conference@ecdc.europa.eu) as soon as possible. 
Information about attending can be found here.
Presenter registration deadlines
If you have had an abstract selected to be presented at ESCAIDE (oral, poster and late breakers), please observe the following registration deadlines.
In-person presenters (oral and poster): 5 September 2022
Online presenters (oral and poster, including late breakers): 30 October 2022
Late breaker in-person presenters: 18 October 2022
Note for late breaker abstract submitters: if your abstract is not accepted to be presented, then you will not be able to register for in-person attendance after 5 September. If you are interested to attend, irrespective of whether your abstract is selected, we therefore recommend you register as an 'attendee' before the 5 September deadline, so you can be considered for a place when we assess in-person capacity. All authors with accepted abstracts will also be offered in-person attendance once the abstract review period has closed.
Follow us on Twitter and Facebook to stay up to date with ESCAIDE!
Page last updated
1 Aug 2022