Sessions at ESCAIDE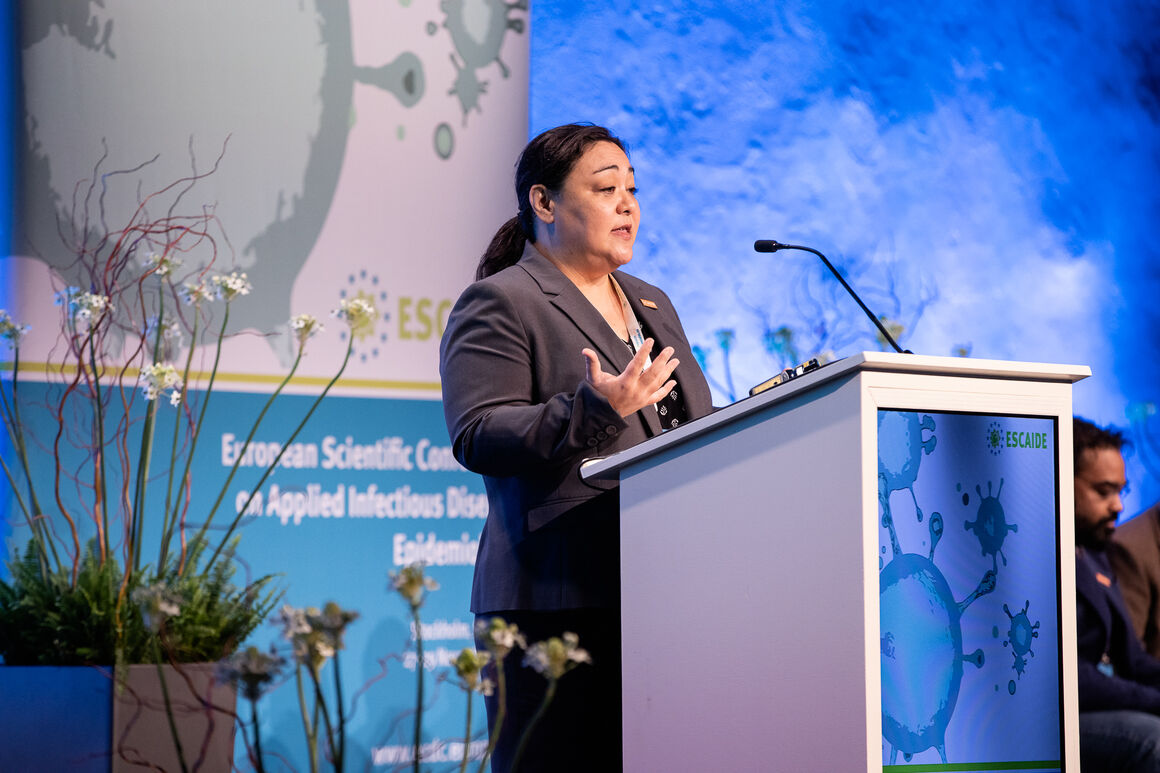 The scientific programme at ESCAIDE is made up of plenaries and abstract-led sessions.
The plenary session programme is proposed by the ESCAIDE Scientific Committee, who invite high-level speakers to discuss and tackle topics of significant current importance in infectious disease and public health.
Abstracts are submitted to ESCAIDE and reviewed by a group of reviewers and the Scientific Committee. Those selected represent the latest in cutting-edge research from a broad spectrum of fields including infectious disease epidemiology, microbiology, surveillance, implementation science, modelling, preparedness and more.
Abstracts are selected to be presented as oral or poster presentations. The format of these has varied through the years and evolved to suit the online environment at ESCAIDE 2020 and 2021. At in-person editions, abstracts were either presented in parallel oral sessions or in moderated poster sessions. At online editions of ESCAIDE, oral abstract pitch videos and abstract posters were made available in online galleries on the conference platform (Swapcard), which could be viewed at any time during the conference. In 2020, moderated fireside sessions provided the audience with an opportunity to put their questions to oral abstract presenters, who could delve deeper into their work. This format continued in 2021 and was accompanied by poster tour sessions, which also provided this discussion opportunity for poster presenters.