ESCAIDE 2022 - A summary of Day 2
View the written summary of the second day of ESCAIDE 2022, covering the main highlights, sessions and plenaries.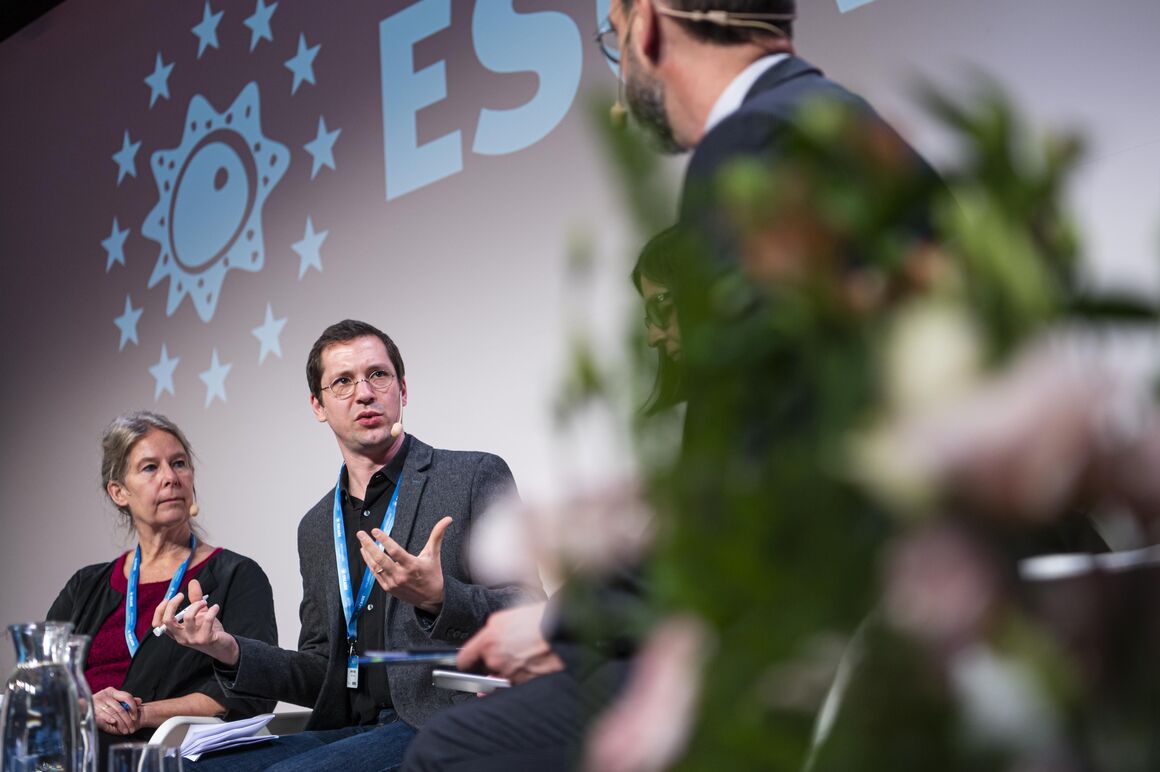 The second day of ESCAIDE began with a plenary covering different perspectives on the innovations in vaccines over the last 2 and half years, discussing the development of mRNA vaccines as well as describing the psychology of vaccination and the tools used by public health authorities for increasing vaccination uptake. Speaker Hanna Nohynek discussed the development of mRNA vaccines, which was revolutionary compared to previous vaccines, with a remarkable efficacy in preventing severe disease and death. They also highlighted how there was greater hesitancy around COVID-19 vaccines, as there was greater media coverage of mRNA. Cornelia Betsch pointed out that vaccination status became part of people's identities, leading them to become more entrenched in their views. Jeremy Ward spoke about the French context, where there is greater vaccine hesitancy, and how the relationship between mRNA and hesitancy became very complicated as more became known about them. Participants also discussed the role of public trust in institutions in promoting vaccine uptake, especially among marginalised groups.
"We would like to see vaccine development for vaccines targeting more broad-based immunity for COVID19, so we are better prepared for more variants in the future." – Hanna Nohynek (THL, Finland) speaking in Plenary C.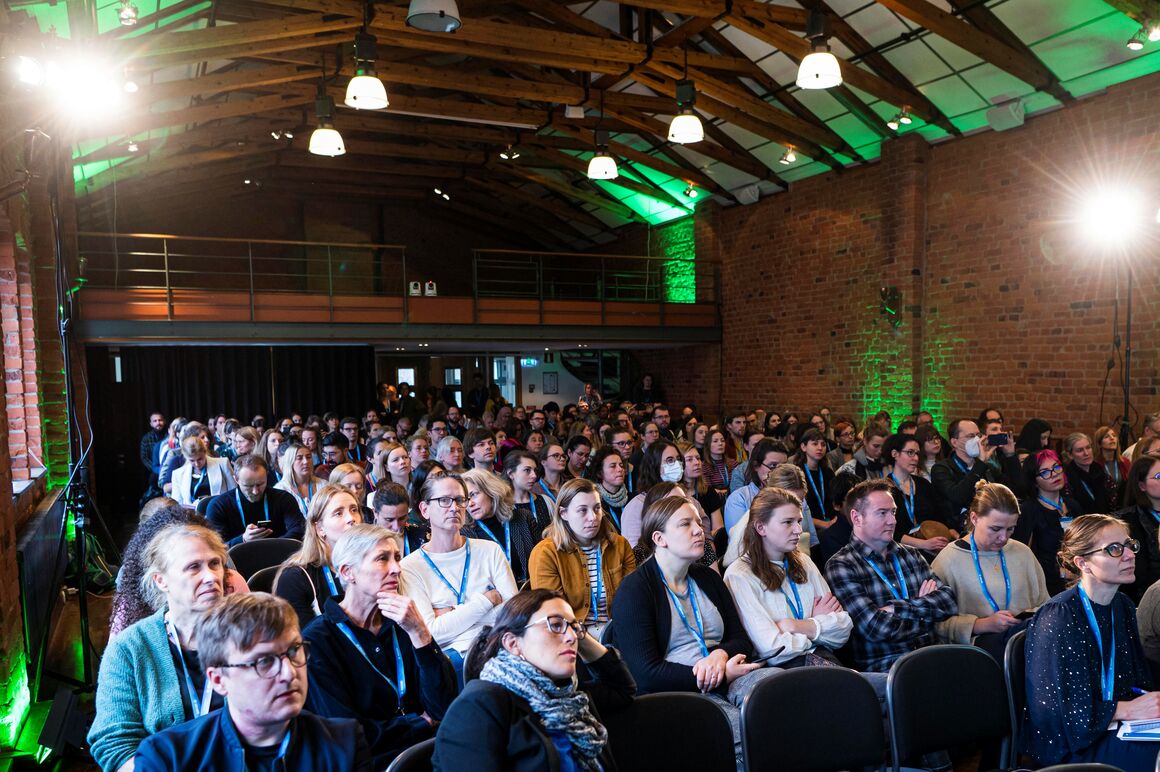 Participants had again the opportunity to learn more about scientific studies in today's fireside and poster sessions, which focused on COVID-19, intervention and health promotion, antimicrobial resistance, and surveillance. At the surveillance poster tour, researchers presented various systems and programmes across Europe, including an evaluation and comparison of statistical algorithms for monitoring COVID-19 case and death trends in EU/EEA Member States.
Plenty of activities took place during lunch, with a Vitamin Groove dance session giving people a chance to get out some energy, as well as video chat rooms on Swapcard for online attendees to meet and discuss the sessions of the day. The virtual poster exhibition could also be viewed.
"The public has to understand that science is a process and does not offer absolute truths" – Pampa García Molina, Head of Science Media Centre Spain, in the Eurosurveillance seminar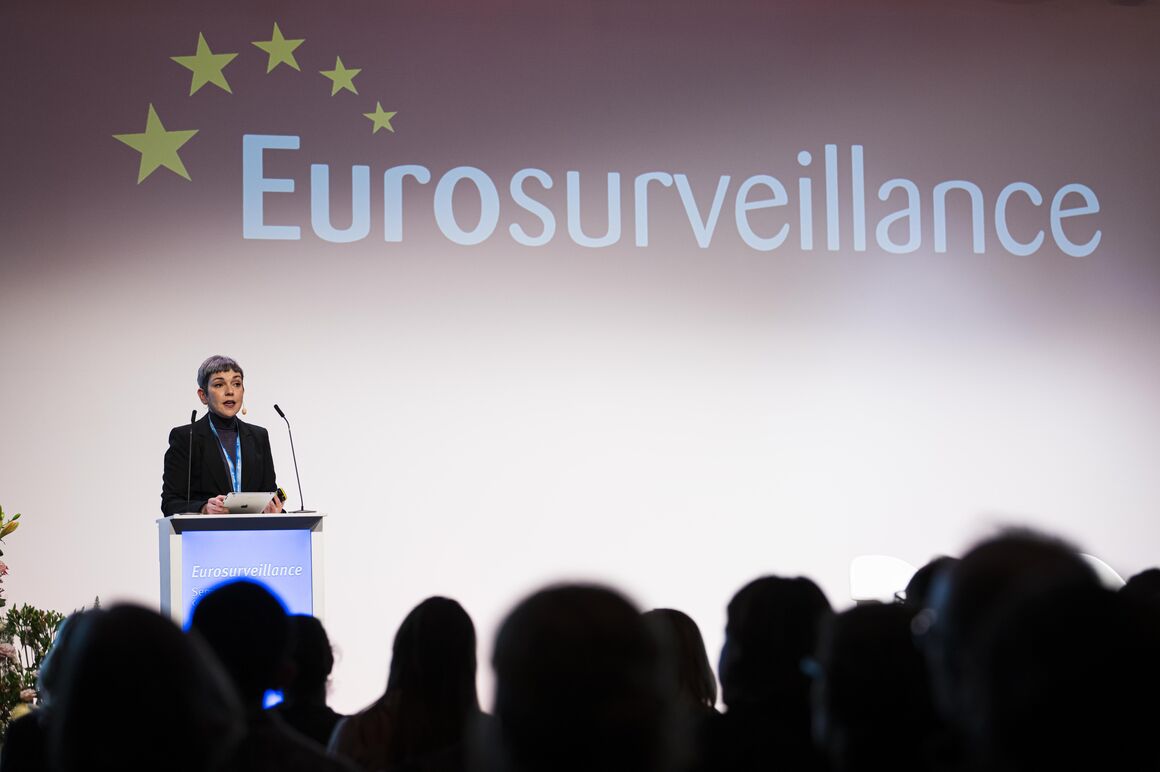 The afternoon sessions kicked off with the 10th Eurosurveillance seminar on the possibilities and challenges in science communication. The speakers discussed the challenges of communicating science on social media, including in the context of increasing mis- and disinformation and how fast it spreads. They also spoke about how algorithms are not built for positive community-building and the danger for scientists when they are cited incorrectly or in a misleading way.
Meanwhile, the session on ECDC's training programme MediPIET focused on the important role of the new national field epidemiology training programmes (FETPs) in the European Neighbourhood regions. Speakers from both EU and non-EU countries shared their experiences in setting up and running national FETPs, including the impact these programmes have and the relationship with regional programmes such as MediPIET. One takeaway from the session is that while brain drain can be a challenge for countries sending experts for training abroad, it can be seen as a gain for global health security, especially if national experts return to their home countries with international experience.
"Never raise your voice while debunking, do not go to the low levels of your challengers, they're not the people you are after. Inoculation on social media works. Don't feel like a voice in the desert. Speak to the silent comment-scrollers." – Neville Calleja, Director of Health information and research at the Maltese Ministry for Health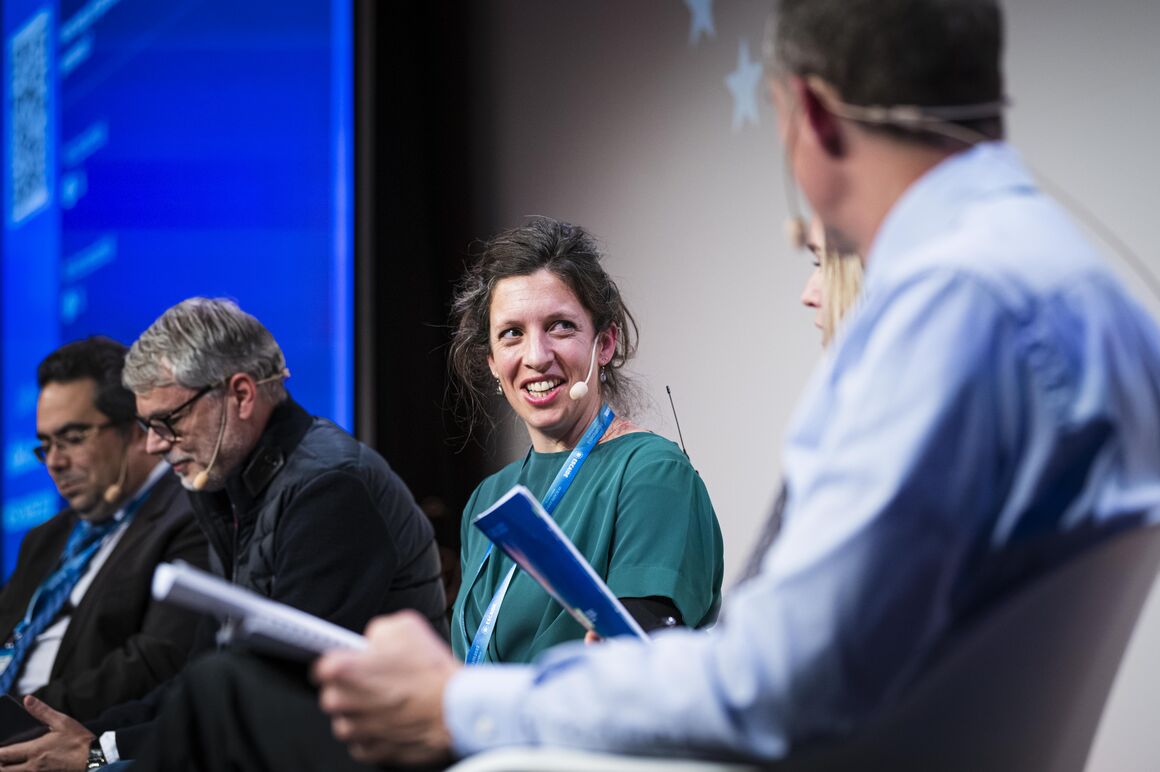 Today's closing plenary session discussed misinformation, disinformation, infodemics, and the use of resilience approaches to promote health literacy and public trust and to respond to these issues.  Epidemiologist Alma Tostmann described her role in explaining the epidemiological context and providing updates of COVID-19 in the media while working in a hospital. Her role allowed her to have scientific authority while remaining depoliticized, as she was not involved in decision-making. She stressed the importance to have public health professionals participate more actively in communications. Meanwhile, paediatrician and Professor Mihai Craiu talked about the challenging context in Romania for health communications, where there is lower vaccine uptake and significant brain drain of physicians. He also spoke about his work helping to inform the public during the COVID-19 pandemic, being very active on social media and developing a tool for Romanians to access information on healthcare. Meanwhile, Neville Calleja, Director at the Maltese Health Ministry, discussed his role in developing infodemic management strategies and trainings in Malta, the role of social media in public discourse, and how Malta's court were flooded by cases from vaccine sceptics. Speakers described various strategies for building trust, and emphasized the importance of having healthcare professionals communicating effectively with the public.
ESCAIDE 2022 Vox Pop - Day 2 - YouTube