About ESCAIDE 2021
The European Scientific Conference on Applied Infectious Disease Epidemiology (ESCAIDE) will be organised as a completely online event from 16 to 19 November 2021.

Preparations for ESCAIDE 2021 have already started, and this is what we have to share with you: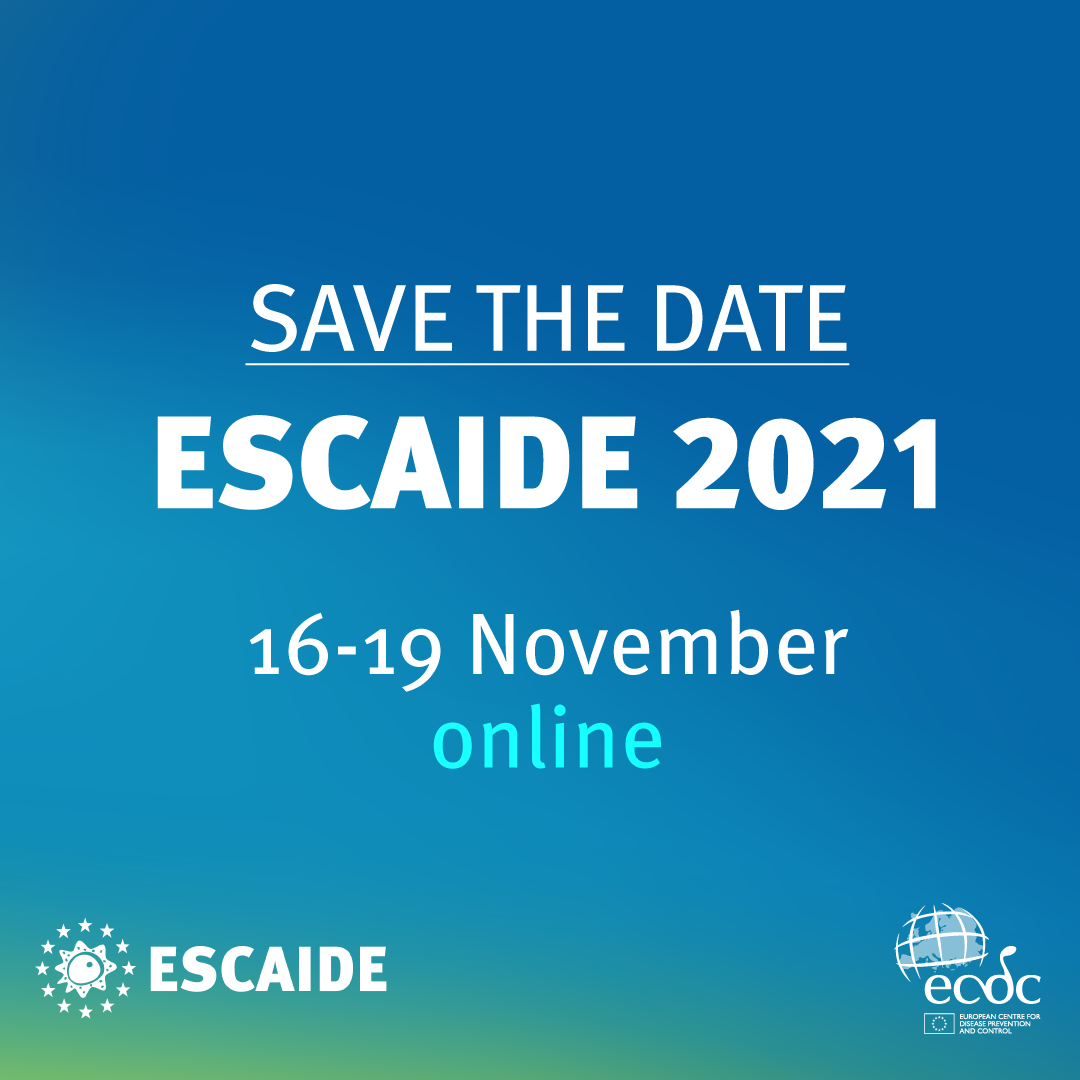 1. Going online (for the second time)
In 2021, ESCAIDE will go online again. A digital experience that will take place from 16 to 19 November, and which will include keynotes, plenary sessions, abstract presentations, side events, and networking activities that are always part of the conference.
The planning assumption for 2021 was to hold ESCAIDE in Warsaw Poland, from 27 to 29 October. However, the possibility of the complete relaxation of restrictive measures within a time-scale that would allow the organisers to arrange the conference in its original format is unlikely.
With this in mind, and with great regret, it has been decided that it is no longer possible to hold ESCAIDE as a physical event in Warsaw in 2021, and the team is now planning to hold the conference as a virtual event instead.
A virtual ESCAIDE will be more accessible to a broader audience, and the programme will bring back plenary sessions, abstract presentations in different formats (pre-recorded, moderated live Q&A sessions, poster presentations), as well as a wide range of side events.
 
2. ESCAIDE 2021 call for abstracts
The standard call for abstracts for ESCAIDE 2021 will open on 19 April and will close on 19 May (23:59 CET). We welcome abstracts in all areas related to infectious disease prevention and control, including epidemiology, public health microbiology, surveillance, and the application of tools and methods to support infectious disease outbreaks or interventions. Abstract authors will receive notifications of acceptance or rejection via email in the week of 28 June.
Submitting an abstract to ESCAIDE gives you an opportunity to present your work to public health professionals from Europe and around the globe, while sharing experiences and knowledge that can benefit the whole public health community and beyond.
This year, there will be more opportunities for presenting abstracts, in particular poster presentations, which last year were limited to an exhibition of posters.
A second call, for submission of late breakers, will be organised between 1 and 20 September. More information will be published later.
3. ESCAIDE 2021 abstract review process
To assess the quality and public health relevance of each abstract submitted, an abstract peer review process will take place from 21 May to 3 June. This is a fundamental step in ensuring the scientific quality and rigour of the work presented at the conference, and is made possible through the willingness of the many reviewers who guide abstract selection, and the ESCAIDE scientific committee who oversee the scientific programme as a whole. ESCAIDE's pool of reviewers will be able to register their interest to review abstracts by 3 May at the latest.
4. ESCAIDE 2021 registration
As last year, registration for ESCAIDE is offered free of charge for all participants who connect to the online platform. By making content available online, we hope ESCAIDE can reach new audiences, while ensuring that the programme remains as stimulating and informative as ever. Stay tuned for updates on ESCAIDE 2021 registration.
5. Improve your abstract writing and reviewing skills
ECDC Virtual Academy (EVA) is organising online activities for those interested in refining their skills in writing and reviewing abstracts.
If you plan to submit an abstract to ESCAIDE, then this is for you. To begin with, you can complete the training on 'Essentials of writing and reviewing scientific abstracts', which is already available on EVA. Then, you can strengthen your skills by participating in a peer feedback activity, which will run from 28 April to 12 May.