Get ready for ESCAIDE 2023 in Barcelona
The preparations for ESCAIDE 2023 are already underway! The conference will take place from 22-24 November 2023 and will be hosted in Barcelona, Spain.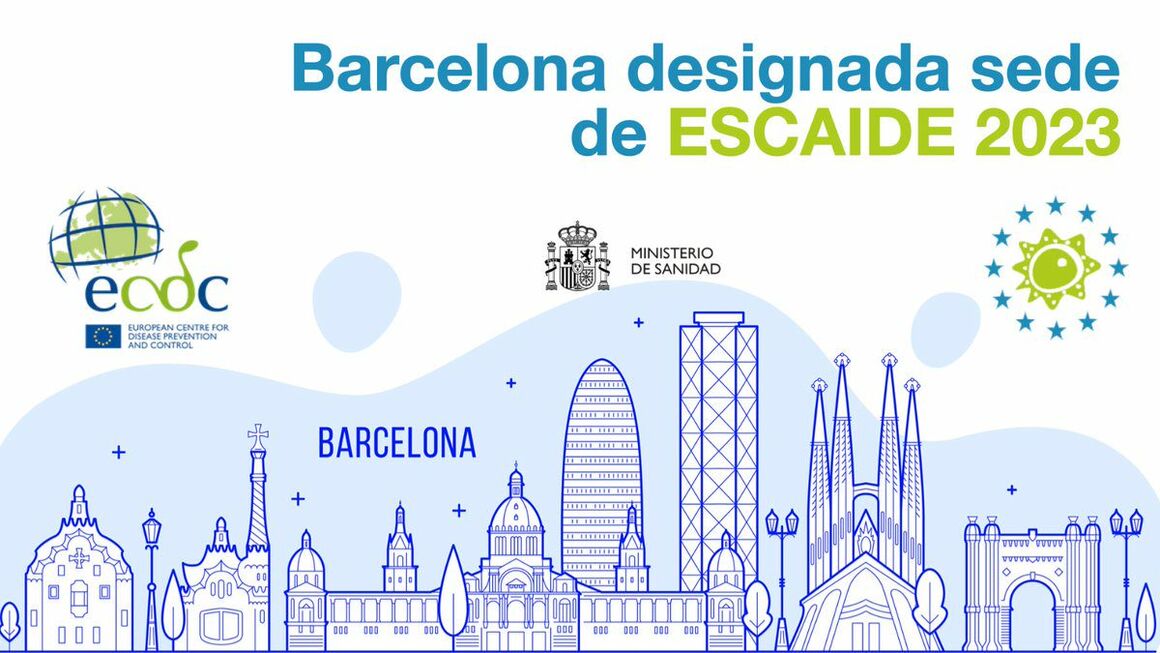 The conference will be organised in collaboration with the Spanish Ministry of Health. Fernando Simón, who has led the Spanish candidacy to host the conference, reinforced that "Spain is really committed with preparing ESCAIDE", as it is one of the best ways to keep "building the European public health community".   
'The City of Barcelona, the Ministry of Health and all the public health and infectious disease community in Spain welcome the celebration of the ESCAIDE. We are eager to embrace experts from all over Europe and the rest of the world participating in this highly recognized Conference and learn from each other in order build up a better health for all' said Dr Silvia Calzón, State Secretary at the Ministry of Health in Spain. 
Also in response to the news, the Mayor of Barcelona, Ada Colau, stressed that the designation to host ESCAIDE is a recognition of the 'scientific and innovation capital' of the city, which is a 'benchmark for international events' and enjoys a 'powerful health and research fabric'.  
We could not be more excited about this new edition of the conference. ESCAIDE 2023 aims to bring together public health professionals, epidemiologists, veterinarians, microbiologists, clinicians, communication specialists, modelers, statisticians, social scientists, policymakers and early career researchers to network, present their work and discuss topical issues regarding infectious diseases and public health. The event will certainly offer rich opportunities to share scientific knowledge and build connections across countries and disciplines. 
Stay tuned for more updates