ESCAIDE 2022 - a summary of Day 1
View the written summary of the first day of ESCAIDE 2022, covering the main highlights, sessions and plenaries.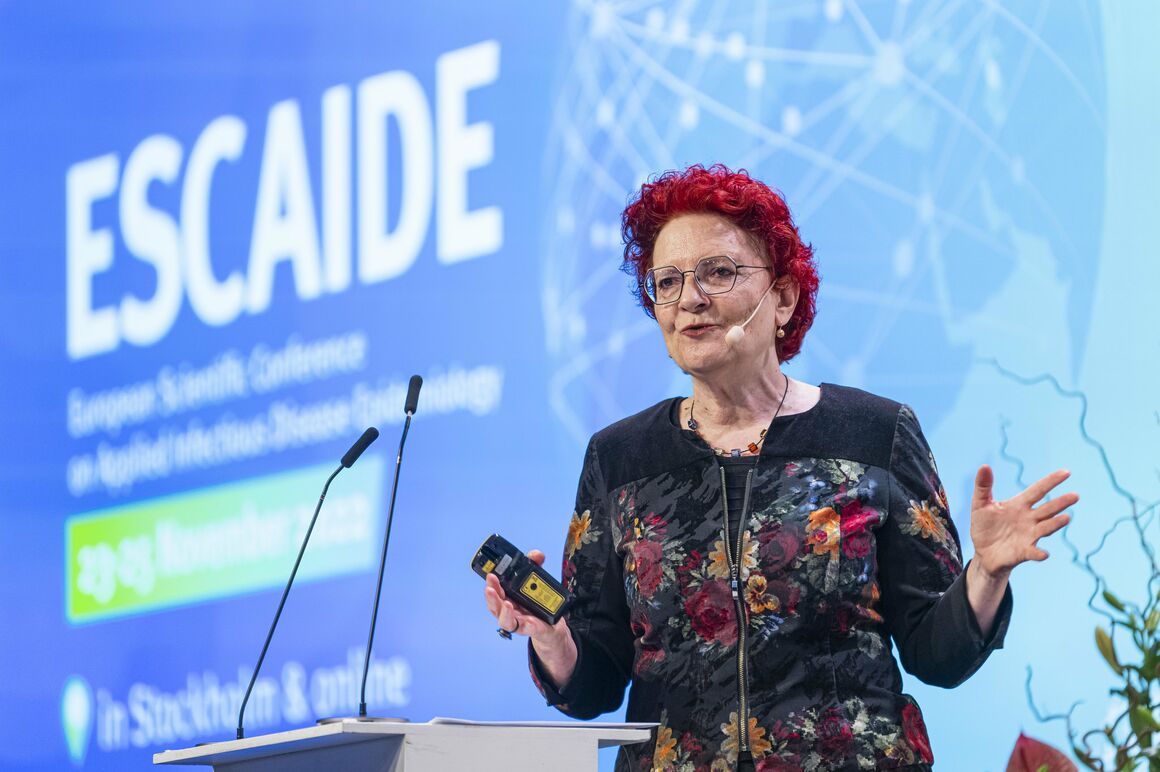 The first day of ESCAIDE began with a plenary on the ethical considerations of public health measures, and how ethicists and public health professionals can collaborate to create public health measures that balance competing moral goods. ECDC Director Andrea Ammon moderated this session and Alena Buyx, president of the German Ethics Council, was the keynote speaker. The plenary focused on the role and importance of ethical expertise in developing public health measures during a pandemic. Speakers agreed that politicians should decide on measures as it is their mandates, but that the advice from ethicists should be taken into account. Alena emphasized the potential risks to mental health in some public health measures, and that restricting freedom during a pandemic should be exception rather than the norm. She put forward an innovative idea of creating a digital platform with ethical considerations and recommendations that politicians across the world can consult when deciding on the appropriate public health measures. Ms Buyx also encouraged the public to get away from polarization and focus on togetherness. Andrea also highlighted the importance of involving the public in deciding public health measures.
"Restricting freedom is an exception. We must accept that sometimes there were situations where freedoms were restricted too much or for too long" – Alena Buyx, President of the German Ethics Council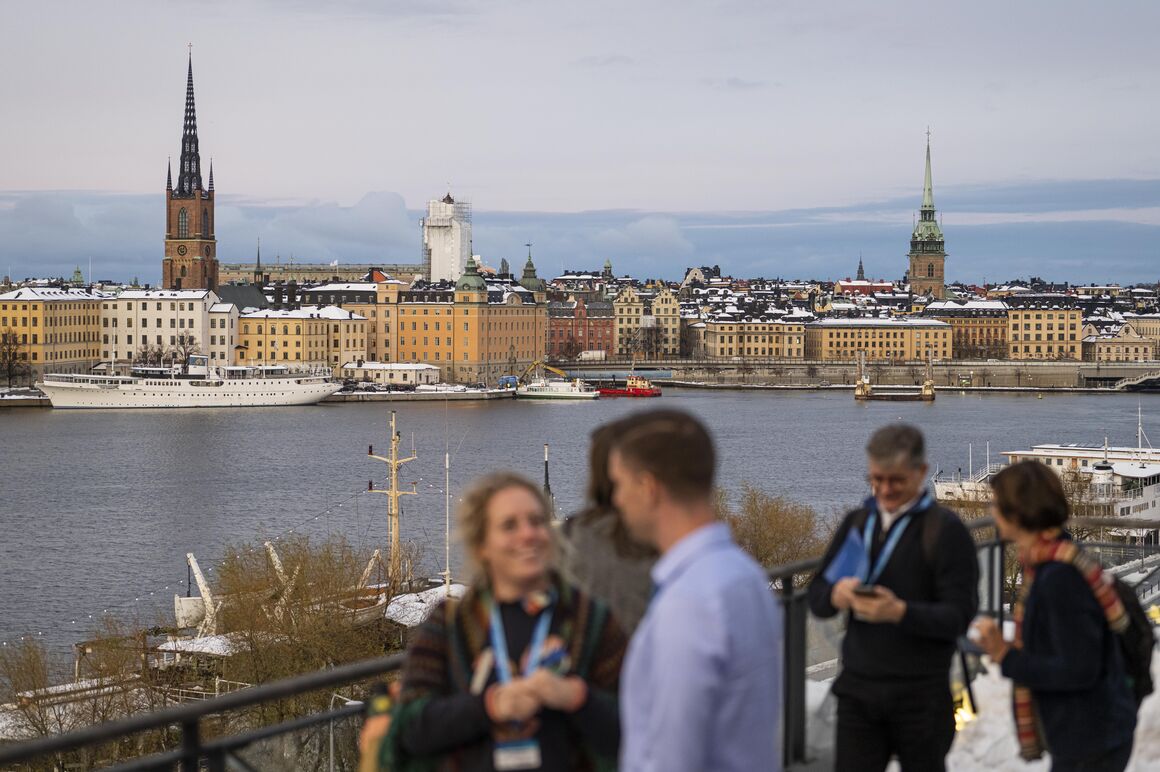 After the first plenary, Andrea Ammon kicked off the conference with a welcome message to participants.
In the afternoon, a session on mathematical modelling highlighted how modelling can provide insights into longer-term trajectories of the epidemiology of COVID-19 and other infectious diseases like influenza, and the longer-term health-economic impact of the COVID-19 pandemic. Modelling scenarios of optimistic and pessimistic realisations of futures can help with healthcare capacity planning and the evaluation of healthcare interventions (like an increased vaccine uptake, be it of COVID-19 or influenza). As the COVID-19 pandemic fades from public attention, an insight from this session is that living with COVID-19 may mean something different in future than what many may have hoped for 12-24 months ago, as the rates of infection and death in Europe continue to be the highest in comparison to all other infectious diseases.
"Career is a journey, not a continuum"  – Jane Whelan, EPIET alumna.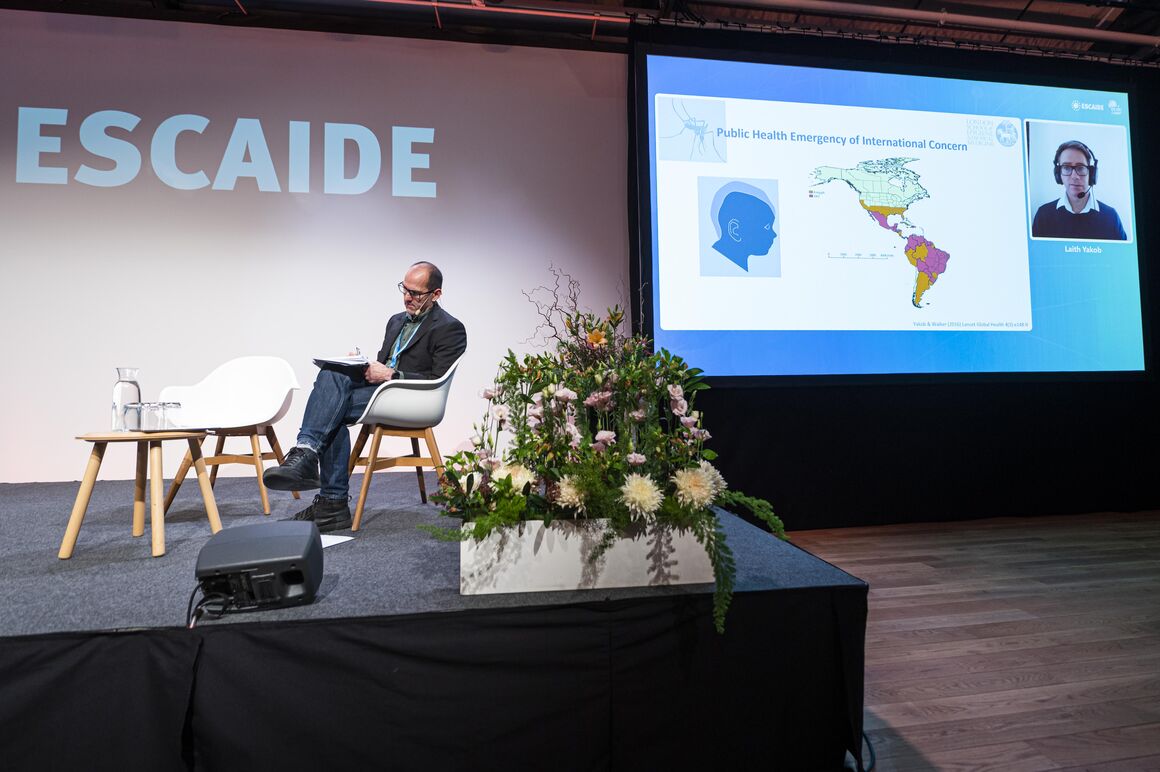 Participants presented a wide array of studies in the first day's fireside sessions and poster tours, showcasing research on various disease groups, epidemiology, and public health policy and practice. One takeaway from the session 'Sexually and community-acquired infections, including HIV' was the importance of the quality of the tools to gather data to inform interventions according to stakeholders and population. A session on public health impacts focusing mostly on the COVID-19 pandemic described the various lessons learnt and possible opportunities in improving public health responses.
Attendees also had the opportunity to get career advice in the career compass session, where a panel of four EPIET and EUPHEM fellows with diverse professional backgrounds in public health shared insights on their own career paths.
"What we can learn from the Ukrainian refugee crisis is that if we want - we can. We can offer health care, we can provide a good response" – Aurélie Ponthieu, Director at Médecins Sans Frontières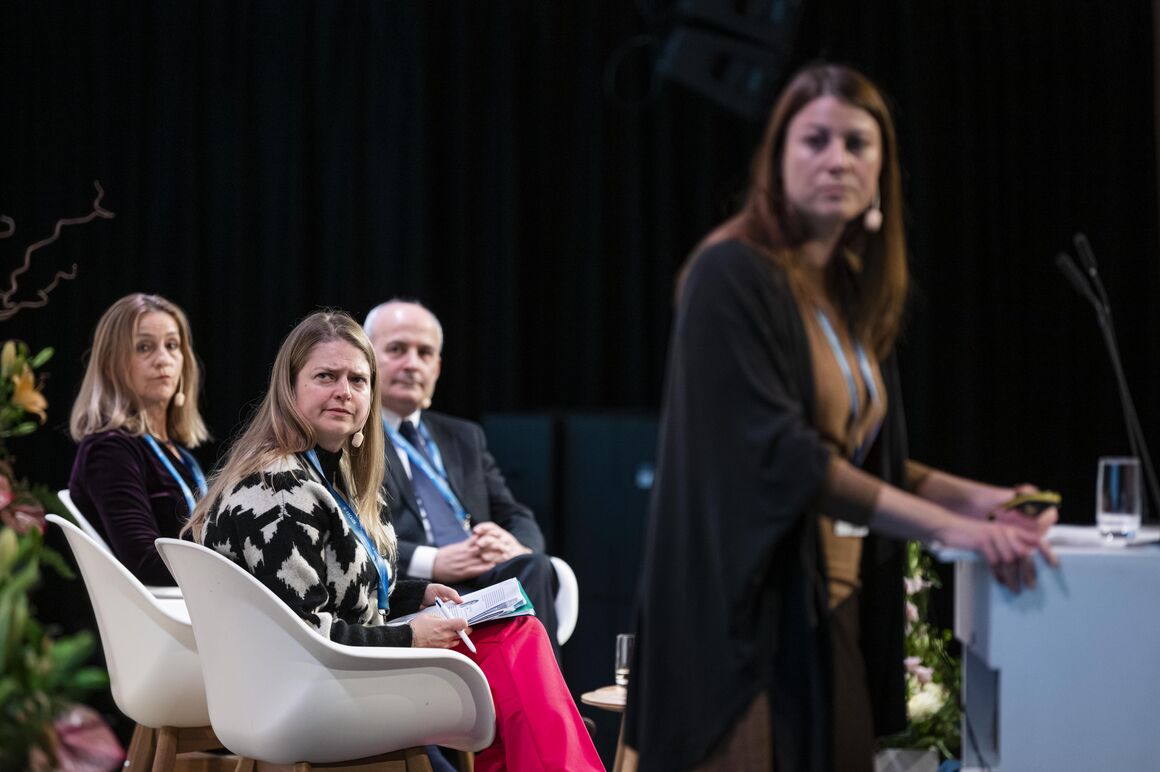 Today's final plenary covered refugee health, from an international, sub-national and NGO perspective of panelists with frontline experience. The panel included experts from humanitarian organisations and academia, with both a research background and experience in the field. Panelists discussed public health challenges as the number of displaced people has increased to 103 million in mid-2022, with refugees becoming more mobile while restrictions to asylum seekers and migration have increased. Panelists also highlighted the disparity between the response to Ukrainian refugees and those coming from other countries, and that the influx of people from Ukraine showed that we are able to mobilize resources if we are willing to do so. The session also covered the effects of migration policies on public and individual health, highlighting how effective measures, services and digital solutions can help, and discussing the adverse effects that poor living conditions, detention centres and criminalisation have on displaced people, as well as on public health generally.
The panellists concluded that support from the medical community was essential in protecting refugee health, and that we need to vaccinate ourselves against indifference and fear.
ESCAIDE 2022 Vox Pop - Day 1 - YouTube