Physical attendance
We are pleased to welcome attendees back in person this year! On this page you will find useful information for your travel to and stay in Stockholm for ESCAIDE 2022.
As the event will be fully hybrid, all in-person attendees will have access to the online conference platform, Swapcard, to view the programme, abstracts and posters, and interact with other attendees, both in-person and online. Find out more about the online platform.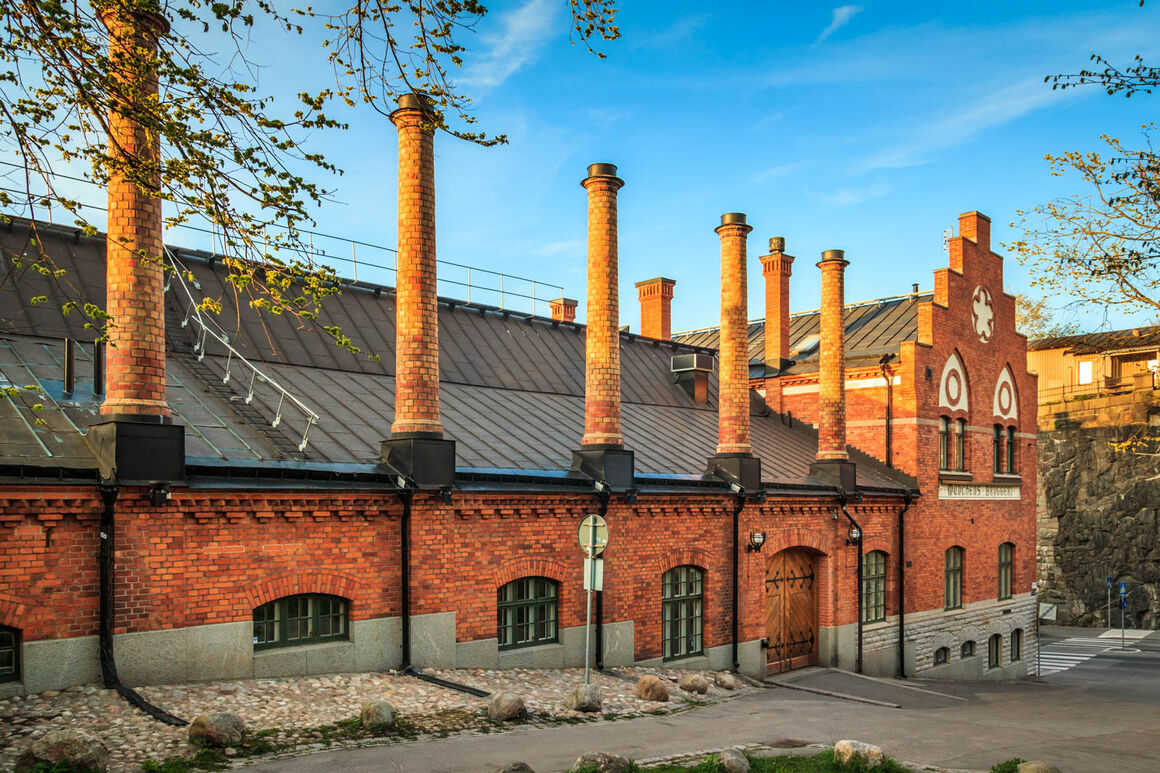 Münchenbryggeriet: After the success of the conference in 2019, ESCAIDE returns to Münchenbryggeriet, a former brewery and major historical building in Stockholm, situated in a fantastic location on the island of Södermalm, with views across the water and city. The venue is now a large and high-quality conference centre, with a focus on sustainability. You can read more on their website.
WiFi: Provided throughout the centre.
Catering: Will be provided by Münchenbryggeriet. Please let us know of any dietary requirements when registering.
Address and entrance: ESCAIDE will be accessed through the main entrance: Torkel Knutssonsgatan 2, 118 25, Stockholm ('Entrance to Mässhallen').
Travel
We strongly encourage travel by public transport to the venue, avoiding flying where possible, but we understand this is not possible for all attendees.
Address
Münchenbryggeriet
Torkel Knutssonsgatan 2
118 25, Stockholm
Sweden
Train
The mainline train station is Stockholm Centralstation, which also includes the commuter train station (Stockholm City) and metro station (T-Centralen). There are daily direct international trains from countries including Denmark, Norway and Germany (Stockholm-Hamburg SJ EuroNight, with many international connections available in Hamburg). The state train operator in Sweden is SJ, you can book tickets directly through their website.
Airports
Stockholm is serviced by two main airports: Arlanda ARN (larger) and Bromma (BMA).
Transport from Arlanda to central Stockholm:
Arlanda Express: Direct train to Stockholm Centralstation (18 min).
Pendeltåg: Commuter train to Stockholm City (41 min) and Stockholms Södra (45 min).
Flygbussarna: Coaches to Stockholm Cityterminalen (Stockholm C route, 48 min) or Hornstull (Liljeholmen route, 43 min).
Transport from Bromma to central Stockholm:
Flygbussarna: Coaches to Stockholm Cityterminalen (20 min).
Stockholm public transport to the venue
Public transport in Stockholm is provided by SL, all information about their services is available on their website. All services can be boarded using contactless card payment, or by purchasing a physical ticket or on their app. The app Res I STHLM (iOS, Android) can be used for route planning.
Metro (T-Bana): The closest metro stations are Mariatorget (red line, 4 min walk) and Slussen (green and red lines, 15 min walk).
Commuter train (Pendeltåg): The closest commuter train station is Stockholms Södra, which has a direct train from Arlanda Airport (45 min).
Bus: The closest bus stops are Krukmakargatan (routes 55, 57, 66) and Hornsgatan/Rosenlundsgatan (routes 4, 66, 74, 94, 191, 192).
Car and taxi
Parking: There is no car park at the venue, but street parking is available in the area (including Torkel Knutssonsgatan and Söder Mälarstrand).
Taxi: Taxi services operated in Stockholm include Taxi 020 (Sverige Taxi), Taxi Stockholm, Taxi Kurir, Uber, and Bolt.
Sweden COVID-19 travel advice
As of summer 2022, there are no COVID-19 entry restrictions into Sweden. If this changes in the coming months, you can find the latest information on the website of the Swedish Police here.
The Re-open EU website allows you to easily find out about measures in place in any EU country that might affect you, and view information about requirements to travel between EU/EEA countries.
Accommodation
Information on accommodation will be provided shortly.
Local information
Currency and money
The currency in Sweden is the Swedish Krona (SEK) - conversion rates.
Sweden is almost entirely cashless. Restaurants, hotels, supermarkets, shops, museums and public transport all accept card, contactless or mobile payments, and will often not accept cash.
You may be charged for using your card in Sweden so it is recommended to check in advance with your bank.
You can find out more about money in Sweden on the Visit Sweden website.
Emergency numbers
Emergency number for ambulance, police, fire brigade - 112
Non-urgent health advice - 1177
More important phone numbers are available on Krisinformation.se
Language
English levels are generally very high among Swedes, particularly those working in restaurants, hotels and transport services. People will be very happy to speak with you in English, but here are some easy Swedish words to use to show you're making an effort! 
Hej = Hello, hi [pronounced: hey]
Tack = Thanks
Ursäkta = Excuse me [pronounced: ur-shaak-ta]
Förlåt = Sorry [pronounced: for-lort]
Hej Då = Goodbye [pronounced: hey daw]
Climate
Weather information can be found on the website of SMHI, the Swedish Meteorological and Hydrological Institute.
In late November, sunrise is at 8AM and sunset at 3PM. The weather can be variable, average daytime temperatures are 4C. Snow is possible! So wrap up warm and look forward to beautiful views of Stockholm lit up across the water from Münchenbrygerriet!
Electric sockets
Sweden uses standard European plug Type F, at 230V.